Storioni 1786 12 string viola d'amore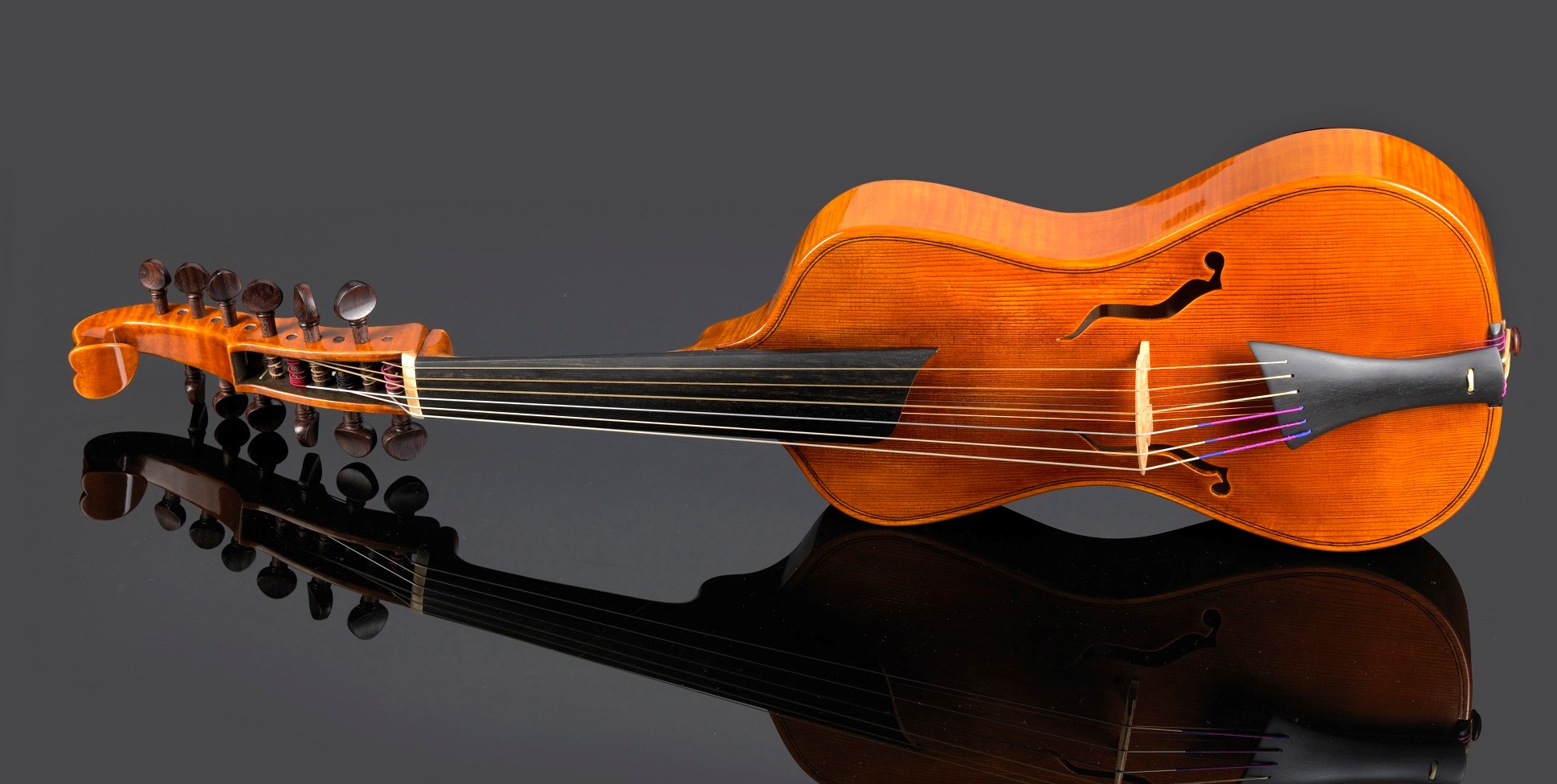 The Storioni 1786 12 string viola d'amore seems to have been inspired by a Stradivari design which appeared around 1716 and like most of Stradivari's viola d'amore it has 6 playing strings and 6 sympathetics.
The back measures 376mm and the string length is 367mm. (1mm under average modern viola string length)
This instrument is comparable in size to a violin, it will fit in a violin case if the top pocket is taken out, and of all the viola d'amore I make it is the lightest and easiest to play.
The elegant minimalist outline of the body and the head are simple to create, and this is ultimately reflected in the price. I believe this was Stradivari's intention when he created this form since the viola d'amore is often a 2nd or even 3rd instrument.
I have redesigned the pegbox to ease the flow of the strings to the pegs and to minimise the friction of the sympathetic strings. The original has "f" holes which i also make.
CLICK here for more images of this instrument